Urgent appeals
Coronavirus is having a profound impact on people's mental health across the UK. Now, more than ever before people need our help to get the support they need and find a way through whatever challenges they are facing. At Mental Health UK, we are struggling to meet demand. Please help us now so that we can make sure that no one has to face their mental health challenges alone.
New Covid-19 advice and information needed
We need £40,000
Thousands of people rely on our information and advice every day. Help us keep our information and advice up-to-date so that we can help people to manage their own mental health as well as those they care for.
Personal Protective Equipment (PPE) needed
We need donations
There is a worldwide PPE crisis and we are struggling to get the equipment we need. PPE is vital to help us protect our staff all across the UK so we can carry on caring for those with poor mental health in hospitals and our services.
Dedicated Covid-19 mental health worker in Lincolnshire
Project funded
Thanks to funding by Johnson & Johnson, we are able to employ a new Mental Health Navigator to work in North East Lincolnshire to help tackle the crisis. The individual will help those in their community with mental health problems which have arisen as a result of covid-19.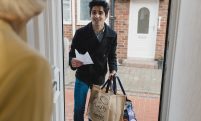 Help us to mobilise volunteers in England
We need £35,000
We need volunteers to help those severely affected by the covid-19 crisis. We need a digital platform to gather and organise volunteers, as well as a Volunteer Coordinator to manage them.
Keeping physically active in Wales
We need £30,000
Keeping fit during lockdown is difficult. Help us create a series of online videos and educational resources suitable for our beneficiaries so they can improve their physical and mental health at home.
Help our rural communities stay connected
We need £30,000
People in rural communities in Scotland are more isolated than ever before with many community services having ceased. Help us extend our work to digitally connect people who are isolated and enable us to deliver health-related training.
Protect our Advice & Information Service in England
We need £205,000
Our Advice and Information Service in England is more crucial than ever, as people are accessing support for their mental health for the first time as a result of the pandemic. But the ability to respond to those who need it most is at risk.
Help support Hafal's promise
We need donations
In 2019 Hafal made a promise, 'No one in Wales Need Be Alone'. Coronavirus has resulted in a spike in demand for their services. Without your generous donations, Hafal will not be able to support the many people who ask for help when they need it most.
Grow our online mental health forum
Project funded
Lockdown measures have led to increased feelings of loneliness, isolation and helplessness. Many people are also experiencing mental health problems for the first time. Thanks to funding from the Department of Health and Social Care in England, we have been able to expand our online mental health forum, Clic.
Protect the Rethink Advice and Information Service Advisors
We need £40,000
More people are seeking mental health support for the first time due to the covid-19 pandemic and we need help in order to support them. Fund an Advisor for the Rethink Advice and Information Service so that we can provide impartial support to those in need.
Protect student mental health during the Covid-19 pandemic
We need £24,000
University campuses are closed and for many students, this is an anxious time. Help us to ensure students get the mental health information they need digitally.
We need donations
Donate today
Help us to support our four founding charities and we can place funds where we know they need it most. Donate to Mental Health UK today to help people all over the UK with their mental health.
Help newly released prisoners' mental health in England
We need £1,500
Help us to fund the printing of a new 'Preparing for Release' information guide to better support those leaving prison with the mental health care they need, specific to this pandemic.
Help protect Mental Health and Money Advice
Project funded
Thanks to funding from Lloyds Banking Group, we are able to sustain our Mental Health and Money Advice service. This service helps over 600,000 people per year with advice to help them manage both their mental health and money.