Brighten up #BlueMonday
'Blue Monday' is absurd. Any day can be a challenge if you're living with a mental health problem. We want workplaces across the UK to Brighten up #BlueMonday and create mentally healthy workplaces every day.
Here are a few ideas you can brighten up your workplace this Blue Monday (20th Jan):
Wear something bright and ask everyone to donate £5 to join in.
Offer to make a cup of tea or coffee for your colleague that you haven't caught up with for a while.
Make a compliments box and ask colleagues to donate £2 to send a compliment card to someone else in your workplace and deliver them to people's desks.
Get a group together to take a walk outside at lunchtime and enjoy some time away from your desks.
Make a donation to Mental Health UK so that we can help brighten up every day for people affected by poor mental health.
Brighten up #BlueMonday
Print out our Brighten up #BlueMonday poster and put it up in your workplace to let your colleagues know how they can get involved on the 20th of January.
Customisable poster
Download and edit our poster to include your company logo as well as details of your employee assistance program (EAP) and where they can receive support for their mental health all year round.
Facebook and LinkedIn image
Download our social media tile suitable for Facebook and LinkedIn.
Twitter image
Download our social media tile suitable for Twitter.
Workplace wellbeing
Mental Health Workplace Pack
Raise awareness of mental health in the workplace while providing signposting support to those looking for more help and information.
Your donation will make the difference
£5 could help us to update our COVID-19 information hub with essential information to help people who may be feeling anxious or isolated to manage their mental health.
£10 could pay for a call to our advice and information line, supporting someone living with mental illness who may be feeling in distress during this time.
£20 could enable someone experiencing a mental health problem to access our online support community, Clic, where they can connect to others in a safe environment.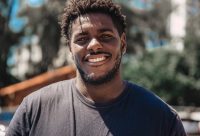 £30 could allow us to promote an online support group on social media, connecting people who are feeling isolated and may be experiencing mental health problems for the first time.
£50 could contribute towards helping someone living with money and mental health problems with personalised advice and support through our Mental Health and Money Advice Service.