Aldi
Through our partnership with major supermarket Aldi, we can support more people across the UK with their mental health. We are also helping to support their 33,000 colleagues with mental health information and guidance.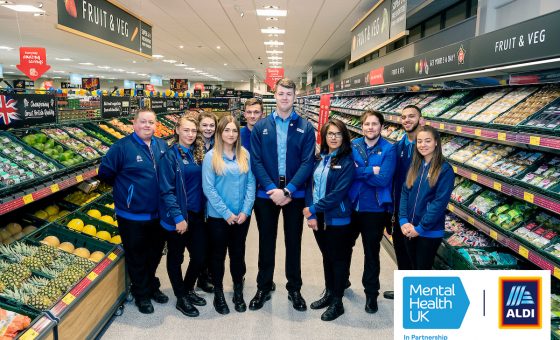 Colleagues to be supported
Across Aldi's stores, offices and distribution network.
Year partnership
May 2020
Our partnership launched to colleagues during Mental Health Awareness Week 2020. Our announcement focused on how we need to protect colleague mental health throughout the Covid-19 pandemic and beyond. The campaign was also launched by asking how Aldi colleagues keep well.
It has never been more important to protect our mental health and support others as we navigate these uncertain times. Mental health is important for everyone, but with one in four of us experiencing a mental health problem, we know that many of our colleagues are likely to be impacted in some way. Our partnership will help us to do even more to tackle the stigma that still exists with mental health, and to bring even more support and guidance to our amazing colleagues across our stores, distribution network and head offices.