Urgent coronavirus appeal
Coronavirus is having a profound impact on people's mental health, meaning that demand for our services has increased significantly. Right now we need your support to help us meet this growing demand. Please help us today so that we can make sure no one has to face a mental health challenge alone.
Choose how you'd like to donate:
£10 could pay for a call to our advice and information line, supporting someone living with mental illness who may be feeling in distress during this time.
£20 could enable someone who is struggling with their mental health to access our online support community, Clic, where they can connect to others in a safe environment.
£30 could allow us to promote an online support group on social media, connecting people who are feeling isolated and may be experiencing mental health problems for the first time.
£50 could contribute towards helping someone living with money and mental health problems with personalised advice and support through our Mental Health and Money Advice Service.
Choose your own donation amount
No matter how big or small your donation will help us deliver life-changing work across the UK.
Your donation will help us deliver life-changing services
My anxiety reduced overnight; I felt immediately relieved of all the stress and worry I had. I'm much happier now. I think the Mental Health & Money Advice Service did an excellent job for me.
– Ian
You can choose the amount you wish to donate. If you wish to make a monthly donation, please contact us.
---
Get creative with fundraising from home
Pandemic hair- do's
Brave the shave, choose a silly hair cut, or decide to grow a moustache or beard and ask people to donate.
Virtual running events
If you are adhering to government guidelines whilst making the most of your daily exercise, why not sign up for one of these virtual runs? Once completed- you get a medal!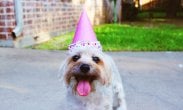 Facebook birthday fundraiser
Having a birthday during this pandemic is less than ideal. However- you can do something amazing and set up a Facebook fundraiser to help us to support people that need us.
Ready to start your fundraiser?
We've put together a Virtual Fundraising Pack to help get you started with your event. Together with lots of ideas of how to have fun whilst raising money for our life-changing work.