Christmas and your mental health
This year more than ever Christmas will be a challenging time for many of us. It's ok not to feel full of joy during the festive season. We're here to help you with your mental health.
Mental Health UK supports people affected by mental health problems including friends, family and carers.
Working across the UK, we bring together experts from four national mental health charities to improve understanding and provide vital care.
---
Your donation will make the difference
£5 could help us to update our COVID-19 information hub with essential information to help people who may be feeling anxious or isolated to manage their mental health.
£10 could pay for a call to our advice and information line, supporting someone living with mental illness who may be feeling in distress during this time.
£20 could enable someone experiencing a mental health problem to access our online support community, Clic, where they can connect to others in a safe environment.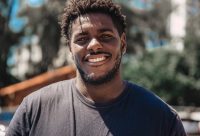 £30 could allow us to promote an online support group on social media, connecting people who are feeling isolated and may be experiencing mental health problems for the first time.
£50 could contribute towards helping someone living with money and mental health problems with personalised advice and support through our Mental Health and Money Advice Service.