Working with us
A charity partnership with Mental Health UK means continued support and growth of our services, improving the lives of thousands of people affected by mental health problems. For our partners, it means the chance to learn more about their own mental health, make a real impact and drive staff loyalty.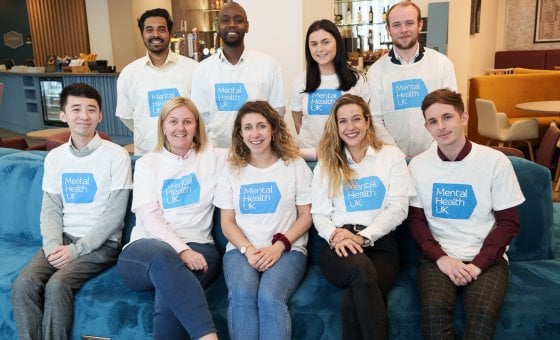 Why we're the perfect partners
Personal support
Our helpful and knowledgeable account managers are always available to support your fundraising activity.
Engaging staff
Fundraising events are fantastic for team building, and all for a worthwhile cause. Get in touch with our team to find out more.
Volunteering
Staff can offer their time to help our cause and develop their skills. Over 14,000 volunteering hours were logged in 1 year from Lloyds Banking Group.
Being involved in the Walk the Talk trek along the Great Wall of China was my highlight of 2018. Hearing stories from others who are affected by mental illness and visiting some of the services provided by Mental Health UK really brought home the difference that the money we all raise makes to people who really need it.
Be in the know about our partnerships
Want to be the first to hear about how our corporate partnerships are changing lives both inside and outside of the workplace? Registering for our regular newsletter is a good place to start.