Jobs and careers
At Mental Health UK you'll find passionate people across our four founding charities who want to help people affected by mental health problems. It's a rewarding place to work with a direct impact on people's lives.
Digital Manager
Closing: Wednesday 18 May 2022
We have an exciting opportunity to join our communications & marketing team at Mental Health UK.
As Digital Manager, you will manage the strategic development of our primary website and work with our Programmes team to develop websites for our key digital programmes. You'll continually monitor the technical performance and streamline the user experience (UX) design of these platforms to improve the user journeys of our beneficiaries and supporters. You'll be passionate about connecting people to the right information and will provide line management support for our Content Writer and work closely with teams across Mental Health UK and our founding charities to create SEO-friendly content to help us to continue to adapt and evolve to the needs of our audiences.
---
To find the latest vacancies in your nation, visit our founding charity partner websites:
England
Wales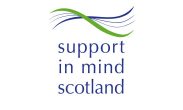 Scotland
Northern Ireland