Jobs and careers
At Mental Health UK you'll find passionate people across our four founding charities who want to help people affected by mental health problems. It's a rewarding place to work with a direct impact on people's lives.
Senior Partnerships Manager
We are proud to be launching a new strategic partnership in the new year, and the Senior Partnerships Manager will have the amazing opportunity to work across the private and charity sector, leading the partnership from inception.
You will be based between Mental Health UK and the partners London office, seeking to raise income of £400,000 over two years, principally from fundraising.
You'll have cultivation and stewardship skills to nurture a range of relationships at the partner organisation and a track record in influencing internal and external stakeholders to develop income generating opportunity. As a senior member of the partnerships team you'll regularly share your expertise and support your team mates grow and shape their accounts too.
---
To find the latest vacancies in your nation, visit our founding charity partner websites:
England
Wales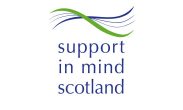 Scotland
Northern Ireland