Help us be there for people like Lois and Sarah
Please join our regular giving programme today
By giving a regular gift to Mental Health UK, we can grow our capacity and support many more people like Lois and Sarah.
Lois' story
Lois recently joined our Adferiad recovery group in Wrexham as part of her Universal Credit Kickstart placement. She was dealing with dropping out of university, not finding work, and living below the UK poverty line. She had also faced racism, loneliness, depression, and a severe binge eating disorder.
"My mental health was spiralling, and I felt like there was something wrong with me. I felt alone, scared, like a failure. I personally feel like during these times there's been a lot of pressure on people to be productive… while also grieving the loss of so many people to this global pandemic."
But our recovery group, provided her the support she needed at the most crucial time:
"Through this placement…my mental health has improved, I'm able to enjoy waking up in the morning and going to work, as well as getting out of the house. Being reminded that it's ok to breathe, that the world is going too fast…was a massive comfort. Others were feeling like this too. It doesn't give a promise that everything is okay because it's not. It simply encourages us to take a moment to be present, to reflect, and to join in something as basic as breathing. You don't have to be productive or smile to be valid, it's okay to just be."
Sarah' story
"After the birth of my baby I was feeling really low. I had put everyone else's needs first and my own needs were pushed right to the bottom of the list. After speaking to my Health Visitor about how I was feeling she referred me to the Mum's Wellness Project run by MindWise.
The project helps mums with infants under two years and their families. I was offered 1 to 1 home support, support groups as well as weekly drop-ins.
As the weeks went on, I realised how much I needed the programme. I hadn't been prioritising myself for months and months which really took a toll on my wellbeing and my ability to enjoy looking after my baby.
But with a plan in place with my Wellness Worker for the first time I felt like I had hope, encouragement and a focus on improving my emotional health.
The project definitely helped me through a few dark months and sent me on a journey to recovery. Now I feel more confident and prepared to manage and cope both emotionally and mentally when challenges arise."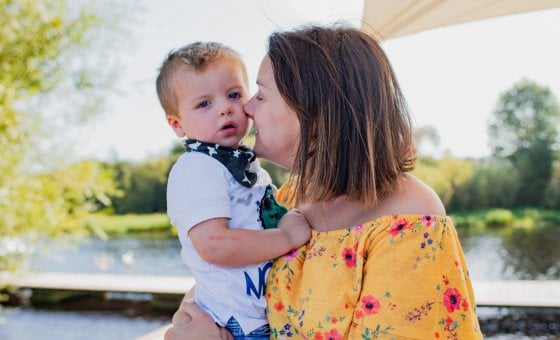 How you can help
Will you help us support other people like Lois and Sarah? Our new regular giving programme enables us to support recovery programmes like theirs, including peer support groups, and mental health and money advice.
£5 a month
could provide seeds and equipment for our gardening projects across Wales
£7 a month
could help a specialist advisor offer tailored advice, information and support to someone in need
£10 a month
could help two people be part of a peer support group for a year, offering them reassurance