Young People's Programme Videos
Mental health is fundamental to a young person's learning, development and wellbeing. Mental Health UK's innovative young people's programmes, Bloom and Your Resilience, are being delivered across the United Kingdom to thousands of young people year after year. The programmes topics are at the very core of a young person's life and have been tailored to not only meet their needs now but also equip them for the future.
To gain a real flavour of just how engaging, impactful and invaluable each topic is watch the short videos below which capture a flavour of each topic that forms part of both Bloom and Your Resilience.
Your attitude and resilience
Friendships and
dealing with conflict
Dealing with social pressures
Inner critic, inner coach
Other Young People Resources
Your Resilience
Your Resilience is a free UK wide programme supporting young people's mental health resilience through life's transitions in 14–18 year olds. The programme equips them with the tools and resources to understand and manage their mental health now and in the future and is delivered in a range of community settings.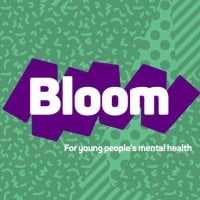 Bloom
Bloom is the largest FREE UK-wide programme for 14–18-year-olds which focuses on supporting young people's mental health resilience. Delivered in schools and colleges, Bloom equips young people with the tools and knowledge to maintain their mental health through life's transitions, both now and in the future.
Bloom on Clic
Find our comprehensive Bloom training online. Enabling teaching staff to quickly gain the knowledge, tools and confidence to independently support their students' mental health. Access the full programme of topics and work through at your leisure. Other useful guides and toolkits available too.