Thank you for your regular gift
Thank you so much for signing up to give regularly to Mental Health UK.
Your support will help us to keep our life-changing advice, information and support services running, and will enable us to help as many people living with mental health problems as possible.
What happens next?
We're busy getting your details approved with our bank, so that we can get you set up and put your kind donation straight to work.
Please keep an eye on your inbox, as we'll be sending across details of your Direct Debit and payment schedule; please do take a good look at these to ensure that everything captured is correct.
Further questions?
We're here to help if you have any questions or concerns about your monthly gift. Please don't hesitate to give us a ring on 0207 840 3101 or drop us an email at [email protected]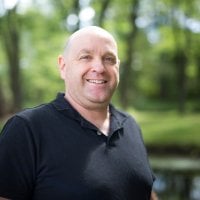 "I'm now able to leave the house and go to the shops and library. The impact Mental Health UK has had on my life can't be underestimated."
– Steven