Meet the leadership team
We're governed by a voluntary Board of Trustees who ensure our strategy for the future is aligned with our purpose and mission. Our dedicated leadership team take this strategy and make it happen in reality. Meet some of the leadership team who are behind Mental Health UK.
Brian Dow – Chief Executive
Brian is also Deputy Chief Executive of our founding charity partner in England, Rethink Mental Illness. He represents Rethink Mental Illness on the Richmond Group of major health charities in England. He is a Trustee of Beyond Shame, Beyond Stigma, which was set up by our ambassadors Jonny Benjamin and Neil Laybourn and is also Co-Chair of the National Suicide Prevention Alliance.
He began his career as a broadcast journalist in Scotland moving to the BBC in London and has spent 20 years in the voluntary sector with organisations including Shelter, the School Food Trust and the Royal College of Paediatrics and Child Health.
Katie Legg – Director of Strategy and Partnerships
In 2020 Katie launched our strategy Forward Together calling on everyone to recognise the unique contribution they can make to our nations mental health. She leads our engagement with businesses to help them realise their potential for their colleagues, their customers and our wider community.
Prior to working in mental health, Katie worked in a number of roles in sport, most recently for Sport England. She managed investment with Olympic and Paralympic sports' National Governing Bodies to maximise the legacy of London 2012 with sports participation across the country. She also worked to ensure similar legacy strategies were built around other major events held in the UK after the Olympics.
Katie is also a Trustee at Fulham Football Club Foundation and Sporting Chance.
Deidre Bowen – Director of Delivery
Deidre has over 15 years' experience in the third sector after a former career in Law. She leads the delivery of Mental Health UK's programmes including our flagship service, Mental Health & Money Advice, the first UK-wide service aimed at improving both financial and mental wellbeing. Deidre's role also encompasses overseeing the development of innovative new services and solutions at scale.
Prior to working directly in mental health, Deidre held various leadership positions where holistic support to local communities was a focal point. Most recently, as Chief Executive Officer of a Nottingham based charity.
Deidre is also a trustee at a small grass roots charity.
Aisling Traynor - Head of Advice and Training
Aisling oversees the work of the training team which provides expert mental health training to organisations in the private, public and third sector. Aisling also oversees the Advice and Information service and is able bring the experience of working with those directly affected by mental illness into training delivery; combining theoretical and real-life experiences to deliver the highest quality evidence-based courses.
Before joining Mental Health UK in 2021, Aisling worked in Higher Education and Housing where she developed a passion for supporting people with their mental health. Most recently, she led a service for students at 24 universities in London supporting them to find safe housing, running a housing advice service and delivering 50+ events each year for students, landlords and professionals.
Anant Naik - Head of Communications and Marketing
As Head of Marketing and Communications at Mental Health UK, Anant oversees all elements of our marketing, communications and campaigns to key audiences. He is responsible for raising the charity's profile through effective, measurable strategies, and by maximising our digital channels as best we can to leverage our partnerships, services, and fundraising – with the aim of supporting our founding charities to be able to deliver for our beneficiaries locally.
Anant brings over a decades' worth of experience in communications, marketing, digital, editorial, press and PR to Mental Health UK, having previously held strategic roles at Rethink Mental Illness, Gingerbread and the National Union of Students.
Away from the office, he is a lover of music, media, sport, cooking, and travel, amongst other things.
Kat Allin - Head of Media
Kat leads media activity for Mental Health UK. She is also Head of Media at our partner charity Rethink Mental Illness, responsible for promoting the charity's campaigns, services, and expertise across print, online and broadcast media. Central to this is ensuring that the voice of lived experience is represented in the conversation about mental health.
Prior to joining the mental health sector Kat worked in disability sport, supporting media operations for the British team across four Paralympic Games, from London 2012 through to PyeongChang 2018, when she was Chief Press Officer.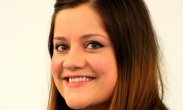 Laura Peters - Head of Mental Health & Money Advice
Laura has worked in the advice sector for over 12 years, having begun her career working as a frontline debt adviser at a large charity.
She then moved into the mental health sector working specifically with people with mental illness delivering practical advice on the healthcare system, welfare benefits and social care.
Laura is a specialist in developing and delivering advice services that meet the needs of people with mental health problems, alongside producing solution-focussed information resources. She takes a particular interest in understanding how advice services can help people to solve their social problems which in turn can improve their wellbeing.
Hayley Gunn-Bruce - Head of Partnerships
Hayley leads our partnerships team, working with the business community to develop strategic and meaningful partnerships which positively influence mental health in the workplace and raise vital funds to support our work.
She joined us from Cancer Research UK in early 2022 and brings over 13 years' of experience across areas of community and events fundraising, volunteering, employee engagement and corporate partnerships. With track record of developing and delivering partnerships with retail, FMCG, leisure and construction industries to name a few, she's leading our brilliant partnerships team and our relationship with Lloyds Banking Group.
Hayley is passionate about mental health, she volunteers at a local counselling centre and supports her own wellbeing by swimming daily and walking her two dogs, Bob and Reggie.
Tom O'Connor – Head of Programmes
Tom is an experienced project manager with a background in the charity sector and expertise in rights-based programming and results-based management, evaluation and learning.
As Head of Programmes, Tom manages Mental Health UK's relationship with its founding charities and oversees a number of programmes including Clic, Rural Connections, and Helping Communities Prosper. Tom also leads on monitoring impact and results, identifying how the charity has had a positive impact on people and communities and ensuring we continue to deliver against our strategy.
Prior to joining Mental Health UK, Tom worked in international development, overseeing community projects in East Africa and leading evaluations to assess their impact on health and wellbeing, access to services and understanding of human rights.
Ursula Hall - Head of Trusts and Grants
Ursula is responsible for developing and implementing strategies to increase and maintain Mental Health UK's income from trusts, foundations and statutory bodies. She has worked in fundraising for over a decade and is proud to have begun her career in the third sector as a full time volunteer at City Year UK.
Prior to working in the mental health sector, Ursula specialised in raising funds for charities in the education field. Ursula enjoys collaborating with funders and colleagues in Operations to develop innovative projects that support wellbeing and positive mental health.
Outside of work you are likely to find Ursula hiking. She recently completed a life long ambition to hike the Appalachian Trail and is looking forward to seeking out her next thru-hike.
Claire Neal - Head of Workplace Mental Health
Claire joined Mental Health UK in 2021 with over 20 years' experience in the Employee Assistance Programme sector. She has worked as a counsellor, case manager, account manager and business development manager.  She has been a member of EAPA UK for 15 years and has spent time on their Board.
With a strong background in both counselling and psychology Claire brings specialist knowledge and a naturally consultative approach.
She has supported individual employees and worked closely with senior management, human resources, occupational health professionals, trade unions and health and safety groups to deliver effective workplace mental health programmes to organisations in a wide range of industry sectors.