Pioneering project set to tackle mental health challenges in Grimsby and Bridgend to help change lives
The charity Mental Health UK and healthcare company Johnson & Johnson UK (with the support of the local NHS) have announced the launch of an innovative project that aims to transform the way care and support is delivered to people living with severe mental illness in Grimsby and Bridgend.
The project aims to meet people's mental health needs by providing tailored support, signposting them to specialist services to improve their quality of life, prevent the need for emergency crisis care and reduce pressure on acute medical services.
The work will be led locally Community Mental Health Navigators who will support the non-medical needs of people living with severe mental illness, such as bipolar disorder, schizophrenia and borderline personality disorder. The navigators will support people with issues such as housing, money problems, employment, physical wellbeing , and lack of social connections to their communities–aspects of people's lives which can drive poor mental health and which have come to the fore as the country aims to recover from the impact of the coronavirus pandemic.
The navigators' role is to understand those needs and ensure people can access local support – joining up the dots between different support providers.
The pilot project has been pioneered by the charity Mental Health UK, which has more than 40 years' experience of providing advice, information, and support to people across the country, and it is funded by Johnson & Johnson. It also incorporates the recommendations for the new Community Mental Health Models set out in the NHS Long Term Plan in England and complements the wider NHS strategy for mental health.
We believe that with the right support, at the right time, people living with mental illness can truly thrive in their community, but this can often only happen if they have somewhere to call home, a solid support network, a sense of financial stability and good physical health.

Many people often don't know where, or who, to turn to at the very point they need the most support. This project means for perhaps the very first time, people living with mental illness will have a single point of contact who can support them and provide continuity. Not only will this approach help improve people's quality of life, but it has the potential to reduce demand on acute clinical services in the area.

This is a fantastic opportunity for our partnership to work closely alongside the existing expertise within local healthcare systems in Grimsby and Bridgend, and we believe it may well become the standard of best practise for other parts of the UK to emulate.
– Brian Dow, Chief Executive of Mental Health UK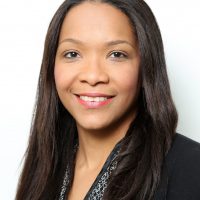 This innovative programme has the potential to transform the way that care is delivered to those living with severe mental illness – providing a possible blueprint for the rest of the UK to follow in the future, but most importantly, helping to improve lives.

"We are proud to be working with Mental Health UK to provide this vital support at a time when it is needed the most. It is a partnership that underpins Johnson & Johnson's broader commitment to supporting local communities, as well as raising awareness and tackling the stigmas around mental health – and will ultimately help us deliver on our pledge to change the trajectory of health for humanity.
– Rhoda Steel, Head of Community Impact at Johnson & Johnson UK
Your donation will make the difference
Just £10 could help pay for a call to our advice and information line, supporting someone living with mental illness who may be feeling in distress during this time.
Donate today
Join our newsletter
Sign up to our newsletter to keep up to date with our events and appeals. Click 'subscribe' to choose your contact preferences