Record numbers of people are seeking support from our Mental Health & Money Advice service
There's been a surge in the number of people seeking support for mental health and financial advice, as worrying cuts to Universal Credit are set to come in. To help you prepare, Mental Health & Money Advice have put together a practical guide directing you to further support.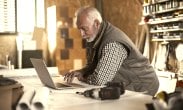 With households facing soaring energy bills at the same time as the government ends the furlough scheme and cuts Universal Credit, we've observed a record increase in the number of people seeking support for their mental and financial wellbeing.
New figures released today from our Mental Health & Money Advice service reveal demand for advice and information grew dramatically as the summer came to a close with an increase of 95.8% visitors in August compared to the same month in 2020*.
Analysis of website traffic from the charity also revealed a significant rise in the number of people seeking advice on their eligibility to claim Universal Credit with a mental health condition (843% increase compared to August 2020) as well as how to complete the process of applying (527% increase).
The charity warns there is clear evidence of growing concerns around Universal Credit in particular, with considerable increases over the last 12 months in demand for advice and information on:
• How to write off debts: 318% increase
• Council tax support: 163% increase
Brian Dow, our Chief Executive, said:
"These figures are a warning sign that people are struggling as vital support that has kept them afloat during the pandemic is removed when they need it most. This reduction in Universal Credit represents a catastrophic cut to people's incomes as they feel the impact of record inflation and soaring energy bills.

"This is not just a financial issue; we're very concerned these pressures will result in more people seeing their mental health problems spiral, in turn making it difficult to manage their money worries and sending them deeper into the red.

"It's not too late to change course. That's why we're calling on the government to drop its planned cut to Universal Credit and ensure they adopt a cross-government approach to mental health.

"It's also important that people are encouraged to seek support through services such as Mental Health & Money Advice to help them understand how their mental health and financial wellbeing interact and make sense of all the paperwork. There is still a lot of stigma and shame around money problems but we want people to know that they are not alone, that support is there and they can find a way through their situation."
– Brian Dow, Chief Executive of Mental Health UK
Teresa Harrison, a Community Mental Health Navigator with Mental Health UK, based in Grimsby, said: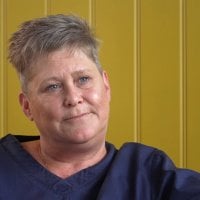 "Every day I hear of more and more people really feeling the pressure. Money can be a huge cause of anxiety for people who are already struggling with their mental health and the added uncertainty around how to make ends meet when Universal Credit is reduced, paired with increasing fuel and other living costs, could mean people reach crisis point. We're working hard to support people in the community and help them access the support they need as we come out of the pandemic, but I'm worried the impact of people's financial situation could be devastating to their mental health."
– Teresa Harrison, Community Mental Health Navigator, Grimsby
If you're concerned about managing our mental health and money in the coming months, Mental Health & Money Advice's new guide summarises everything you need to know, with practical advice and tips on looking after yourself this winter.
Mental Health & Money Advice also has a toolkit of resources to help people manage their financial wellbeing and mental health.
The toolkit has been co-designed with people who have experience of mental health and money problems. It aims to help people understand the relationship between their money and mental health, learn self-help techniques to help manage the challenges they face and take control of their finances.
*Total visitors of 60,214 people seeking support during August via mentalhealthandmoneyadvice.org
Your donation will make the difference
Just £10 could help pay for a call to our advice and information line, supporting someone living with mental illness who may be feeling in distress during this time.
Donate today
Join our newsletter
Sign up to our newsletter to keep up to date with our events and appeals. Click 'subscribe' to choose your contact preferences