Why Christmas isn't easy for everyone and how to cope
Christmas is the time of year when we're expected to be our merriest and most joyful. There are friends and family to see, and a wealth of opportunities to have fun and let loose. For some of us, our reality during the festivities is far from this. It can be a stressful time of year with family duties, financial strain, pressure to keep to traditions and tricky logistics. It can also bring up some difficult emotional experiences, such as trauma and grief. So, how can we navigate these challenges and protect our mental health?
Grief
Whether it's the first Christmas without a loved one, or you've been without them for many years, Christmas time can amplify feelings of grief. There are many reasons why this time of year can be particularly hard for those who are grieving, one of those being that we often make the effort to reach out and see friends and family around this time, and the loss of someone who's missing from those gatherings can be highlighted. Sue Ryder, the leading bereavement charity, recommends acknowledging and accepting how you're feeling, and partaking in a 'traditional Christmas' to the level you're comfortable with. If you don't want to sit there and pretend to laugh and smile, then don't! Equally, if being around other people and joining in with festive fun is a distraction, don't feel guilty for that either. Share how you're feeling and connect with others that may also be experiencing grief at this time, on our peer-to-peer support platform, Clic.
Alcohol
For decades, alcohol has been part of the average Christmas celebration or party, be it at a work gathering or with friends and family. For people who have previously experienced addiction problems, or for anyone who chooses not to drink, the pressure around the need to drink alcohol to have a good time can be rife around the festive period. We spoke to someone who has previously faced alcohol abuse problems and who now chooses not to drink, about how they join in with festivities without feeling the pressure to drink.
They told us "I've learned that protecting my mental health is more important than how anyone views my decision to not drink. Those who truly care and are good friends will understand and not question it. Although initially I found it hard to 'let loose' without a drink, I'm now sober nearly 3 years and have a great time without alcohol. You can really soak up the present moment and enjoy your surroundings in their full reality when you're sober, and not to mention you'll be fresh and ready to have fun again the next day!" Find out more about the link between alcohol and mental health.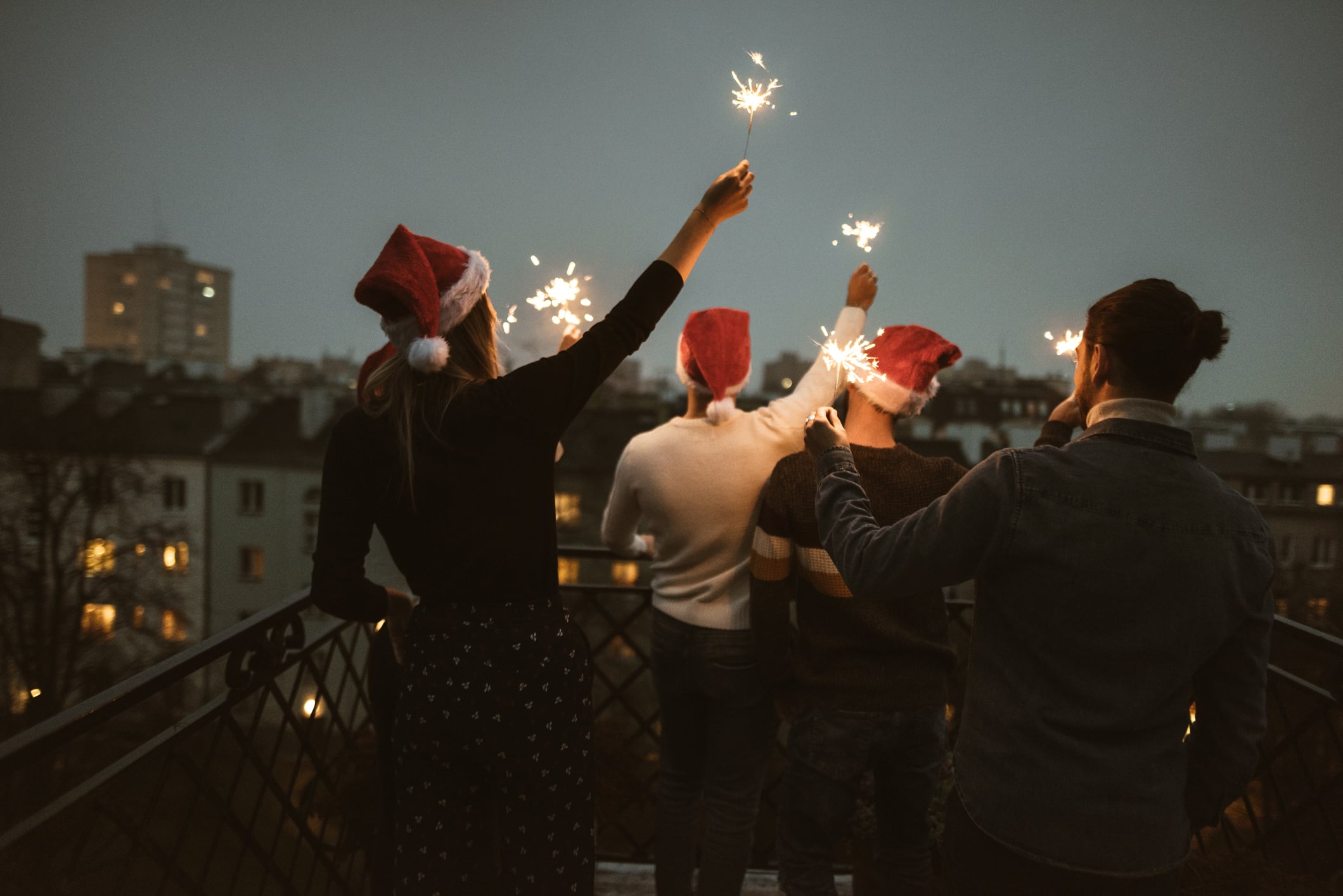 Eating
The holiday season is often associated with indulging ourselves with food, and for many households, there's a special lunch on Christmas Day. For people experiencing an eating disorder such as anorexia nervosa, the chat and media advertisements surrounding food can feel overwhelming.  Those who live with binge eating disorder may also find the array and quantity of food readily available in homes at this time of year particularly triggering. Some people who have experienced disordered eating like to stick to a routine with food, and the festive period can feel disorganised, with events causing a lack of routine and unclear mealtimes. It's suggested that planning ahead of time can help reduce the anxiety surrounding the mealtimes over the Christmas period, to ensure you know what will be available to eat and what you feel comfortable eating. You could also let friends and family know ahead of time, if there's certain things they can do to make things easier, such as not laying out the complete spread of food on the table, but asking people to help themselves from the kitchen instead. Being as open and honest as possible to loved ones about how you're feeling will enable them to support you, and if something does seem too overwhelming and triggering, choose to take a step back.
Trauma
For people who haven't experienced a specific trauma, Christmas time can still bring up emotions and feelings associated with the past. It's an annual event that's occurred all of our lives, meaning we all have memories from Christmases of the past. For those who have experienced trauma over the years, intrusive thoughts and anxiety may be prevalent at this time, and if you're living with Post Traumatic Stress Disorder, Christmas time can be a particularly stressful time of year. There's an increased potential for loud parties, fireworks, and other sudden or unexpected happenings and a sense of a lack of 'normality' which can be stressful and triggering. You can support someone by making it clear there's a choice, they don't have to partake in anything, and if they do, provide them with a safe 'get out' option, such as a quiet room they can go to if needed. Some people prefer not to engage in festive activities at all and spend the day as another normal day.
Depression
The pressure to have a perfect Christmas and be present and happy for a prolonged period of time can be difficult for people experiencing depression. Some people might find their motivation is low and they don't feel able to partake in usual gatherings or events. Depression can also affect how we sleep, causing us to sleep too little or too much, which may interfere with plans around the festive period. It's important to continue to monitor how you're feeling and keep up with any prescribed treatment plans or activities that have previously helped you to manage your symptoms. If you're struggling to cope, support is available throughout the festive period, including on Christmas day itself. Samaritans are available 24/7 and contactable on 116 123.
Spending money
The expectation to spend money can cause complex feelings for those worried about money and their finances, or who live with a mental illness which may make managing money more difficult, such as bipolar disorder. With the cost-of-living crisis and inflation at full height, we might feel worried that we can't afford to have a Christmas like the one's we're used to. To help ease feelings of anxiety surrounding money, it's  recommended to create a budget to limit unnecessary spending, and to talk to other people about your concerns. It's likely that many people are feeling the same as you, so collectively with friends and family, why not agree to limit spending or amounts of gifts and focus on other ways to give back, such as doing free activities together. Our Scavenger Hunt is a great free activity that all the family can join in with.
Loneliness
When other people are surrounded by friends and family and have busy social schedules, for people who are alone or feel lonely, a sense of isolation can be particularly heightened. If you're going to be physically alone over the festive period, it can help to plan activities and your days ahead of time. You could use the opportunity to do something you enjoy by yourself, whether it's introducing new hobbies or connecting with other people online. There are also plenty of charities that rely on volunteers on Christmas Day, so if you're finding yourself alone and wanting to do something impactful, why not explore volunteering opportunities, such as at Crisis. If you're experiencing a sense of loneliness, be kind to yourself and remind yourself this feeling is temporary. You may be experiencing loneliness today, but feel better in the future.
However you're feeling this Christmas, remember your feelings are always valid whatever they may be, and your wellbeing and mental health should always remain a priority. Use the next few weeks to talk to other people about their mental health, and remember, there's always support available if you need it. If you need mental health support on Christmas Day, Samaritans is available to call 24/7 on 116 123.
Your donation will make the difference
Just £10 could help pay for a call to our advice and information line, supporting someone living with mental illness who may be feeling in distress during this time.
Donate today
Join our newsletter
Sign up to our newsletter to keep up to date with our events and appeals. Click 'subscribe' to choose your contact preferences